COVID-19 Updates from Trinity Chiropractic
We are resuming all regular services with updated clinic hours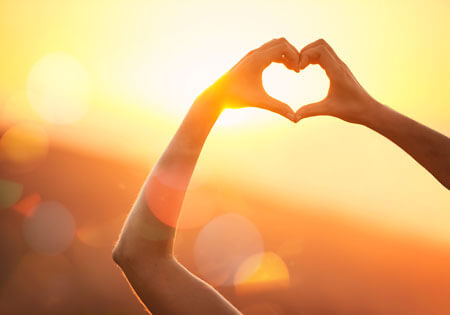 To all of our amazing patients at Trinity Chiropractic, we remain open and have resumed all of our regular services with increased clinic hours effective immediately. All elective services, including preventative and maintenance care are fully available. We are currently open for regular office hours Monday – Friday.
We are so excited to see each of you, to help you feel better and achieve your health and wellness goals. As you know, this return will not be quite the same as before, so we wanted to outline changes that you will experience during your visit to Trinity Chiropractic.
Before you come in….
For those of you who have regular scheduled visits, please call the office to determine your appointment time, as we have limited available appointments to maintain proper social distancing. We may have to move your regular appointment time.
Your health and safety, as well as the health and safety of our team are of the utmost importance to us. We are following the screening guidance document from the Ministry of Health and will screen patients prior to their visit.
Likewise, our team will also be self-screening each day and will not be able to come into the clinic if there are any affirmative screening questions.
Any patients who answer YES to a pre-screening question are not able to attend the clinic and will be asked to reschedule their appointment and should stay home and contact your medical provider or use Telehealth Ontario to notify the Ontario Ministry of Health.
We are asking patients to help us maintain a healthy and safe environment in our clinic by answering pre-screening questions truthfully and following the new procedures in the clinic.
Appointments for elderly and patients with chronic illness will be scheduled on a case by case basis to perform a necessary risk assessment for in-person care.
When you arrive…
To reduce the number of people in the clinic at one time please arrive at your scheduled appointment time. To further limit the amount of people in the clinic at one time, we ask that you do not have anyone, including children, accompany you into the clinic for your visit unless they also have a scheduled visit at the same time. Exceptions include if you need another person to assist you into the treatment room or for guardians accompanying a minor, at which point only one guardian is to attend. If you have a family member or friend who brings you to an appointment they will need to remain in their vehicle during the appointment. Furthermore, we ask that you leave all non-essential belongings in your vehicle (jackets, bags, hats etc.).
If you have a mask we ask you to wear it to your appointment.
Please use the available hand sanitizer that we have placed throughout the clinic prior to entering the treatment room.
Our reception sitting area is quite large and can accommodate up to 8 people at a given time to allow for proper physical distancing of 2m apart. Please do not assemble in the vestibule along the stairway or in front of the reception desk.
Please remove footwear at the shoe rack area, and proceed as soon as possible up the stairs to the reception area. We realize that the vestibule is a 'bottle neck' area and ask everyone to move as efficiently possible through this area. Upon arriving if you see someone inside the vestibule preparing to leave, please wait outside until they have left.
Please maintain physical distancing of 2 meters from admin and other patients when checking in and complete your transaction at the front desk behind the shield. Please do not walk to to an adjustment room without permission. We have implemented a new system to help maintain physical distancing in the clinic.
We want to thank you in advance for your cooperation with this.
Measures we are taking…
We are doing everything we can to ensure a clean environment.
Hours are being modified to stagger patient appointments and limit interaction among patients as much as possible.
Furniture has been limited and spaced at least 2m apart.
Doors are being left open to avoid the need to touch door handles.
All patients entering the clinic are being asked to USE THE HAND SANITIZER OR WASH THEIR HANDS WITH SOAP before proceeding to the adjustment tables, as well as after they leave the clinic.
All reception surfaces are being cleaned and disinfected at least twice per day.
All treatment tables are being disinfected after EVERY patient.
Hands are being sanitized frequently throughout the shift and between EVERY patient.
Everyone will wear surgical or cloth masks to protect against droplet transmission when in close contact.
Touchless payment system is in place. Our tap transaction limit has been increased to $250.
We have updated our software and moved to a paperless system and online booking system.
Thank you so much for your patience and understanding with these new procedures. Rest assured that you will still have the same fantastic experience and care at Trinity Chiropractic that you have come to love and trust in the past.
We look forward to seeing you soon!
Kind Regards,
Trinity Chiropractic
---
Trinity Chiropractic | (613) 599-9669