Dr. Jeff Lowthian
When you choose me to be your health care provider, I will make great efforts to find out as much as I can about you. It is only fair that you learn something about me along the way.
If you are hesitant about seeing us, I understand.   Before experiencing chiropractic for myself, I was a bit skeptical.  In my late teenage years I was suffering from ongoing low back pain.  After enduring constant pain for over 5 years, I reluctantly made the decision to see a Chiropractor as a last resort (I can relate to many patients).  Finally, I experienced long lasting relief!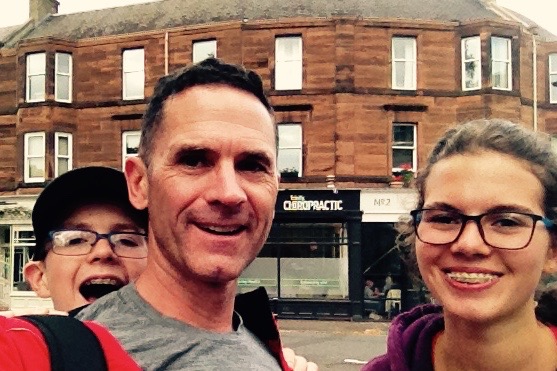 For me, the results that I experienced after just a few adjustments were fantastic! I felt like I had regained my life, and as a bonus discovered a passion that I wanted to share with others.
An analogy that was used to explain Chiropractic stuck with me.  When your car is out of alignment, do you put oil in the engine to solve it?  Of course not!  So why, when you have a physical structural problem with your back, do you use medication to mask it?
Being the skeptic I am, I needed to look into the research and evidence of the effectiveness of chiropractic.  From government reports to Index Medicus papers, there is ample research to support what we do.  I can assure you that what we do here at Trinity is based on safety and effectiveness!  In health care, we call it an 'evidence based' practice.
Chiropractic Education
After an undergraduate degree in Kinesiology at the University of Ottawa, I was accepted into the Chiropractic program at the Canadian Memorial Chiropractic College in Toronto. After 4 years of study and internship I received my DC (Doctor of Chiropractic degree). While there I developed a strong interest in the relationship between the nerve system and biomechanics, and how acute problems develop into chronic disorders. This has led me through countless post-graduate seminars towards the type of care that I offer today, which I would best describe as a 'common sense' approach.
Many new patients have anxiety, or apprehension when meeting a new health care provider. This is normal. They are often looking for a solution to a very personal concern from someone who they have just met. This type of relationship obviously requires a lot of trust. The way that I approach this trust is to treat you in the same way that I would treat a member of my own family. I work hard to determine the source and cause of your concern, and based on that – give you my best recommendations and excellence in care.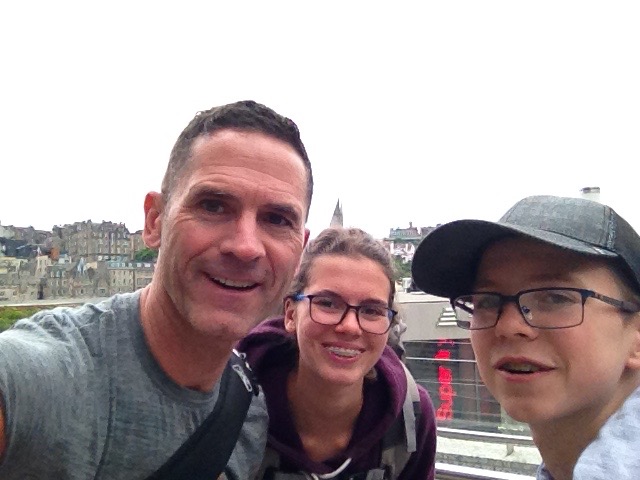 Family
On a personal note, I have two amazing kids: Trinity and Graydon (look for their artwork in the office).  I just recently retired from my other job – working as a volunteer firefighter here in Stittsville, and now spend my spare time, either doing reno's or riding my bike.
Thanks for visiting our site. I look forward to meeting you in person and seeing how we may be of service to you. Give our office a call, or email me using the link below and let's arrange a time to explore your options.
---
Chiropractor in Stittsville | (613) 599-9669